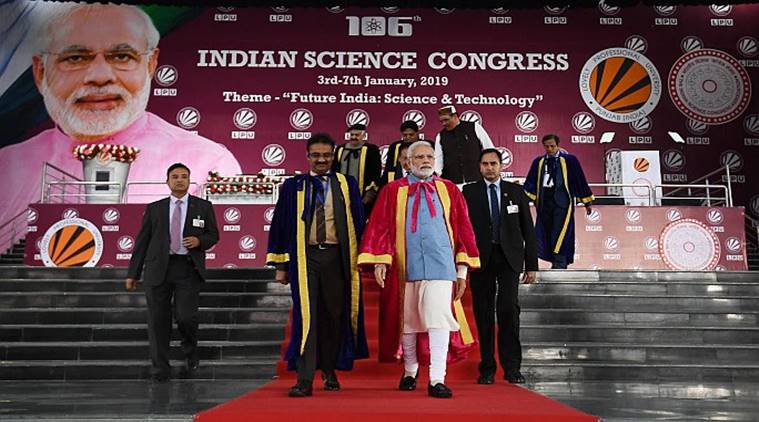 The Science Congress is an expensive annual tamasha funded by the Government of India. Since it is in the name of science, it escapes close scrutiny. The high point of every Congress is the inaugural session presided over by the prime minister. Duty bound, the bigwigs of government also attend but leave as soon as the chief guest does.
A large number of research papers are read at the Congress, most of them sub-standard. Even if a small fraction of them were capable of being enlarged into a full-fledged peer-reviewed research publication, India would be a major player in the field of modern science. Higher-ranking institutions, as a rule, hold the Science Congress in contempt and dissuade their researchers from attending.
Things were not always so. India was the first country outside the Western world to take to modern science; the world's first non-White modern scientists are Indian. In the early years, Indian science was fairly competitive and the Science Congress was set up a century ago as a community forum on the lines of the British Association for the Advancement of Science. The memoir of an American delegate for the January 1947 Congress, noted botanist Albert Blakeslee, provided some insights into where Indian science stood on the eve of Independence.
He noted that Indian participants were well informed on the latest developments in their field and asked searching questions. Very perceptively, he recorded that a person's official position was considered more important than the work he was doing. Not surprisingly, young researchers felt that "pull" played a role in selecting candidates for foreign scholarships. But at least rigorous scientific training was seen as essential for the new generation of scientists.