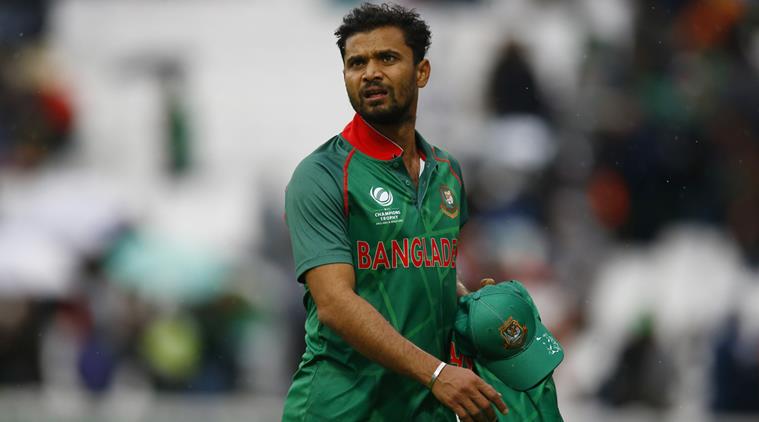 Bangladesh captain Mashrafe Mortaza is wary of the muscle power of West Indies batsmen, saying they are big hitters who can quickly change the momentum in a one-day international. Mortaza, who will lead Bangladesh into the first of the three-match ODI series against West Indies on Sunday, does not want his team to be complacent even though it swept the recent two-match test series.
Instead, he wants it to be focused, believing concentration can help players gain an early advantage in the series. "They have huge muscle power in their batting lineup," Mortaza said. "What we have seen (is) that they have some players who have almost changed the game against India recently in this format. They can destroy any bowling lineup on their day. The shorter the format is, the better the West Indies is, so we have to focused on the first game initially rather than thinking of whitewash."
The match will also be the 200th ODI for Mortaza, making him the first Bangladesh player to reach that mark. And, since Bangladesh's only ODI series before the 2019 World Cup in England begins in May will take place in New Zealand, the three games could be Mortaza's last at home as he hints toward retirement after the event.
"It's a big achievement but nothing is more important that (Sunday's) match," said Mortaza, 35, who will stand in Bangladesh's upcoming 11th national parliamentary election from his constituency, Narail-2, on Dec. 30. "(Sunday's) match is very important. We must win it if we want to gain the momentum for the whole series."